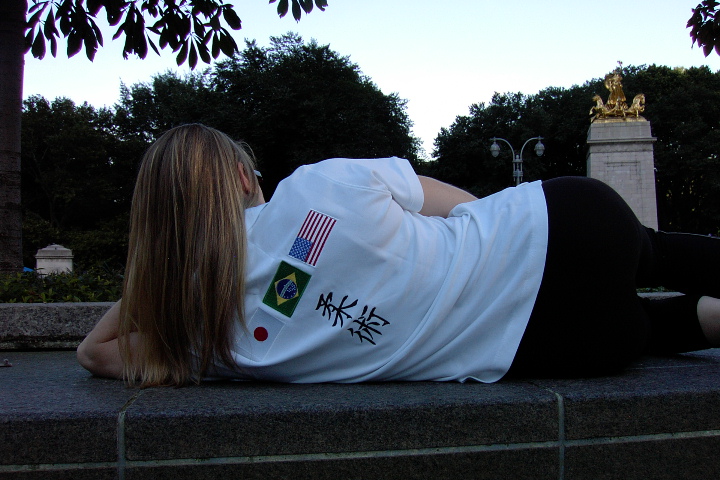 Polo shirts are also called "polos" or tennis shirts and they became so popular on golf courses, people started calling them golf shirts. Although the words "polo shirt" and "golf shirt" are used interchangeably, the term "polo shirt" is more popular.

In the sport of polo, polo shirts are called polo jerseys.




Crooked Brook is not a polo shirt brand, it is a label used by the atelier division of our art studio.

Our shop is a full-service apparel design, pattern making, sample making, and small lot production atelier with custom embroidery and direct to garment printing (dtg) capabilities. In addition, we offer custom golf shirts that you can personalize with;

Embroidery, appliqué and tackle twill are not suitable for all logos or designs because more often than not, the artwork was designed for print. With print, letters can be much smaller and colors can be incorporated more fluidly than with embroidery, appliqué or tackle twill.

In addition, embroidery, appliqué or tackle twill cannot be used on polo shirts weighing less than 5.5 ounces, which eliminates the lightest weight polo shirts and those made in performance fabrics from your choices.

Therefore, for some logos or designs, printed polo shirts are a better option and a lower cost alternative to appliquéd, tackle twilled or embroidered polo shirts.

Custom polo shirt prices are determined by the brand, quantity, style, size, complexity of the logo or design and method of customization.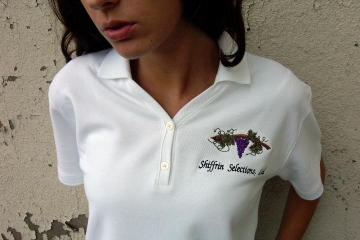 If you are interested in high quality, custom polo shirts we recommend:
Or you may choose from the brands here.
(Prices listed are for the blank garment. Embroidery and other methods of decoration are an additional cost.)
Email the brand, style, color, size break down, gender and artwork for your logo to info@crookedbrook.com.
After we review your design or logo, polo shirt and quantity, we will get back to you with which method of customization is best for you and a quote.
Polo Shirt Terms
Self-Fabric Collar: A collar that is constructed from the same material as the body of the shirt.
Placket: The part of a shirt where it fastens together.

Raglan Sleeves: Sleeves set with a diagonal seam from the neck to the armpit.
Rib Knit: A textured knit with the appearance of vertical lines, is very elastic and retains "memory".

Cuffs: The bottom of the shirt sleeve is called the cuff. Polo shirts have self-fabric cuffs or rib knit cuffs.
Tape: In apparel terms, "tape" is a narrow, woven strip of fabric. Better quality polo shirts have a "fully taped neck" which means tape is sewn on the inside of the neck, covering the seam between the collar and the body. This helps to retain the structure of the shirt, and makes it more comfortable in addition to absorbing some perspiration.
Tape is also sewn along the inner side vents to help keep the shirt tucked in.
Side Seams: Some polo shirts are "body knit," which means that the body is knitted as a tube, and does not have side seams. As a rule, polo shirts with side seams have a more fitted shape.
Side Vents: These are slits at the bottom of the side seams and are either taped along the hem or double-needled stitched. They are a fashion detail that aids the ease of movement and when taped on the outside of the shirt at the top of the vent, they help keep it tucked in.
Extended Tail: On some polo shirts, the back is longer than the front to help keep it tucked in.
Double Needle Stitched: Means that the seam or hem is stitched with a double row of needles resulting in two parallel rows of stitches. A double needle stitched hem or seam is stronger than a single, in addition to giving the shirt a more refined look.

Tel 315-733-1992 • Fax 315-292-1901

7:00am - 7:00pm - 7 Days a Week

Crooked Brook
901 Broad St
Utica, New York 13501

© Crooked Brook 2012. All Rights Reserved