Fleece Jackets, Custom Fleece Jackets, Embroidered Fleece Jackets
Although the words "fleece jackets" and "fleece pullovers" are used interchangeably, there is a difference between them: fleece jackets have a full zipper front where as fleece jackets with a half or ¾ zipper fronts are called fleece pullovers.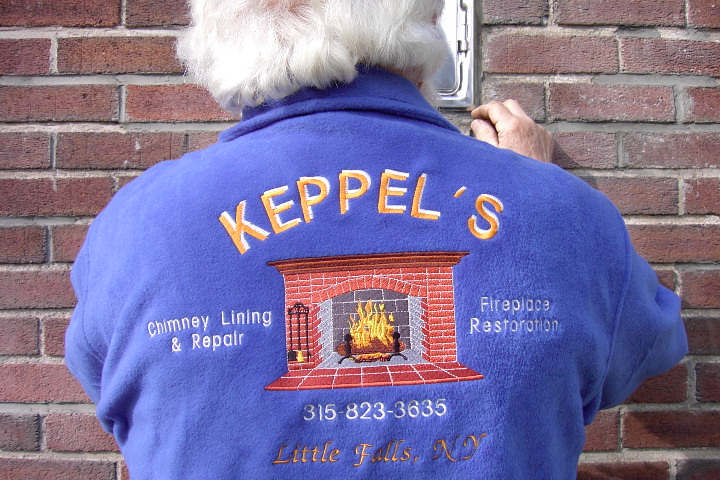 Fleece jackets or the ability to design your own custom fleece jacket online is offered by many embroidery, promotional products and decorated apparel companies.

Crooked Brook is neither a decorated apparel nor a promotional products company; it is a label used by the atelier division of our art studio.

Our shop is a full-service apparel design, pattern making, sample making, and small lot production atelier. In addition, we offer fleece jackets that you can customize with embroidery or embroidered patches.




Cheap

Fleece Jackets

Custom embroidered fleece jackets have always been a great way to build brand recognition or to promote your business, product, cause, institution, etc. However, to some people (since it is a give away), this means buying the cheapest fleece jacket they can find.

When you buy a cheap fleece jacket, that is exactly what you get… a cheap fleece jacket.

Cheap fleece jackets are dull, thin and pill after only a few washes.

It is better to spend a few more dollars on a fleece jacket that will be worn, instead of being relegated to the bottom dresser drawer.

Numerous decorated apparel companies and promotional products companies offer "Cheap Fleece Jackets".

If your only concern is price, contact them.
Custom fleece jacket prices are determined by the brand, style, fabric content, weight and quantity in addition to the complexity of the logo or design and method of customization.

If you are interested in high quality, embroidered fleece jackets :

Choose from the brands listed below.

(Prices listed are for the blank garment. Embroidery and other methods of decoration are an additional cost.)

Email the brand, style, color, size break down, gender and artwork for your logo to info@crookedbrook.com

We will get back to you with a quote.
info@crookedbrook.com
Tel 315-733-1992 • Fax 315-292-1901

7:00am - 7:00pm - 7 Days a Week

Crooked Brook
901 Broad St
Utica, New York 13501

© Crooked Brook 2012. All Rights Reserved