Promotional Products, Promotional Items, Corporate Gifts, Business Gifts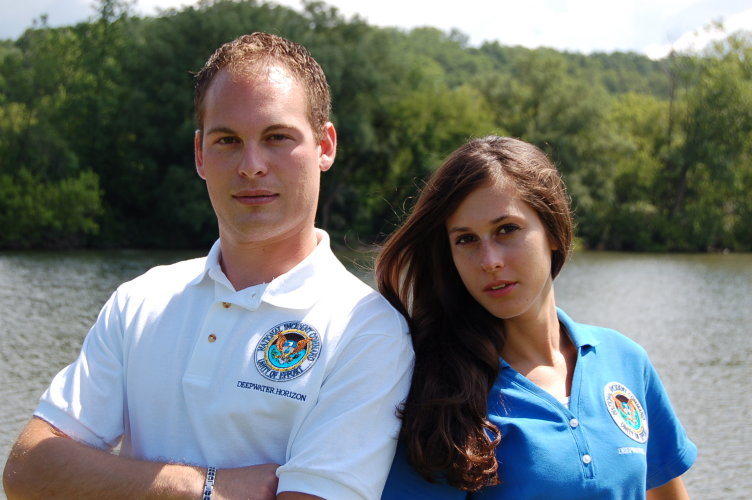 National Incident Command Deepwater Horizon Polo Shirt
Promotional t-shirts or the ability to design promotional t-shirts online is offered by many promotional products and decorated apparel companies.
Crooked Brook is neither a decorated apparel nor a promotional products company; it is a label used by the atelier division of our art studio.
Our shop is a full-service apparel design, pattern making, sample making, and small lot production atelier. In addition, we offer promotional polo shirts that you can customize with;
National Incident Command Deepwater Horizon T-Shirt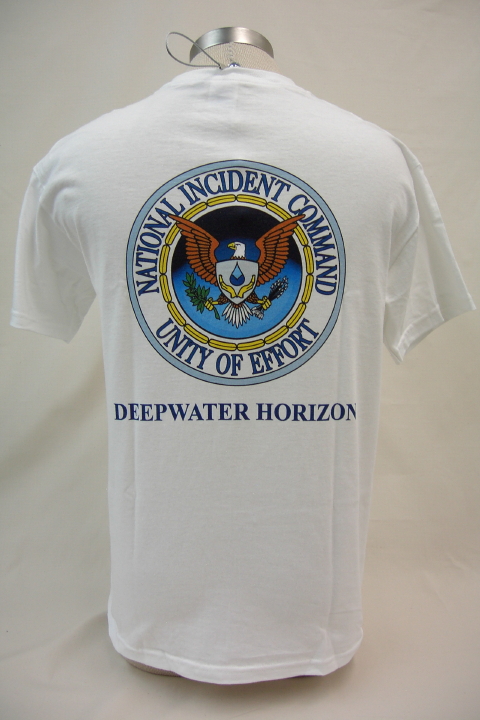 We also offer t-shirts, custom t-shirts, t-shirt printing, t-shirt screen printing and screen printed t-shirts.
Promotional t-shirts have always been a great way to build brand recognition or to promote your business, product, cause, institution, etc. However, to some businesses (since it is a give away), this means buying the cheapest promotional t-shirts they can find.
Custom t-shirt prices are determined by the brand, style, size, quantity, complexity of the logo or design and method of customization.
Please be advised; when you buy a cheap promotional t-shirt, that is exactly what you get… a cheap t-shirt.

Cheap promotional t-shirts are ill fitting, thin, loose their shape, color and shrink excessively after the first wash.

Numerous t-shirt printing, promotional products and decorated apparel companies offer "Cheap Promotional T-Shirts" or "Cheap Custom T-Shirts".
If your only concern is price, contact them.
If you are interested in high quality, custom printed t-shirts, custom screen printed t-shirts, custom t-shirt screen printing, or to design, create or make your own promotional t-shirts online, choose from these brand name t-shirts and click here to fill out the custom T-Shirt Order Form.
National Incident Command Deepwater Horizon Mug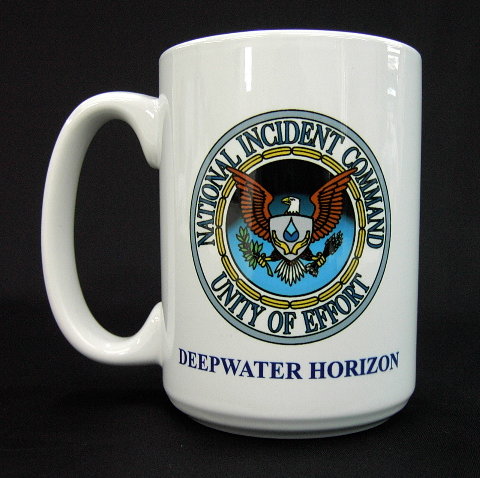 info@crookedbrook.com

Tel 315-733-1992 • Fax 315-292-1901

7:00am - 7:00pm - 7 Days a Week

Crooked Brook
901 Broad St
Utica, New York 13501

© Crooked Brook 2010. All Rights Reserved